Cyber Essentials – A Brief Guide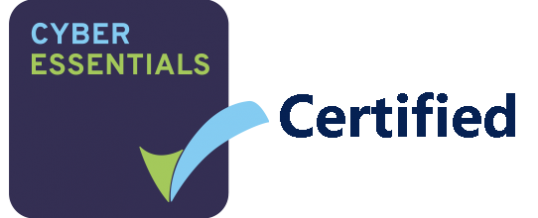 The Cyber Essentials scheme is a world-leading, cost-effective assurance mechanism for companies of all sizes to help demonstrate to customers and other stakeholders that the most important basic cyber security controls have been implemented. A CREST-accredited Cyber Essentials certification body will independently verify your security status.
The State of Cyber Threats
Just how vulnerable are you? Many organisations feel that an attack will never happen to them, but is it worth the risk?
The following statistics show it may be more than you think and the impact of an attack has wide reaching implications for many businesses.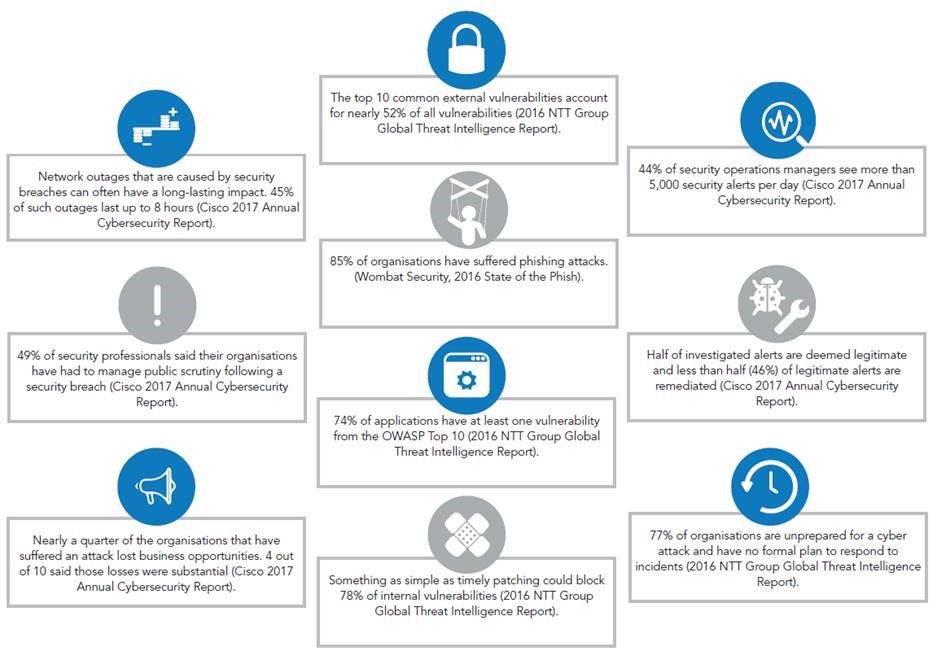 So why should you achieve Cyber Essentials certification?
The Cyber Essentials scheme provides five security controls, that, according to the UK government, could prevent "around 80% of cyber attacks".

Whether or not you achieve certification to the scheme, these controls provide the basic level of protection that you need to implement in your organisation to protect it from the vast majority of cyber attacks, allowing you to focus instead on your core business objectives.

Properly implemented cyber security has the additional advantage of driving business efficiency throughout the organisation, saving money and improving productivity.

Cyber Essentials certification can also reduce insurance premiums. A government report in March 2015 (UK cyber security: the role of insurance in managing and mitigating the risk) found that the majority of insurers believe "that Cyber Essentials would provide a valuable signal of reduced risk when underwriting cyber insurance for SMEs, allowing them to use a reduced question set and informing their decisions to underwrite", and that "participating insurers operating in the SME insurance sector have agreed to build reference to the Cyber Essentials standard into their cyber insurance applications, and will look to simplify the application where accreditation has been achieved by the applicant".
How Do I Begin The Cyber Essentials Certification
WebbyTech have partnered with IT Governance to deliver Cyber Essentials and Cyber Essentials Plus certifications.  We get access to all of the tools and resources needed to help you achieve CREST-accredited certification at both levels of the Cyber Essentials scheme. We can offer six packaged solutions to support certification to either Cyber Essentials or Cyber Essentials Plus at a pace and for a budget that suits you.
We have a team ready to discuss your Cyber Essentials certification. Whether you have never undertaken a security test or already have a mature security programme in place, whether you are at the start of your compliance journey or looking to switch certification body, we can help. Call us on 01702 900400 to get started.